A movement to build the future, powered by you.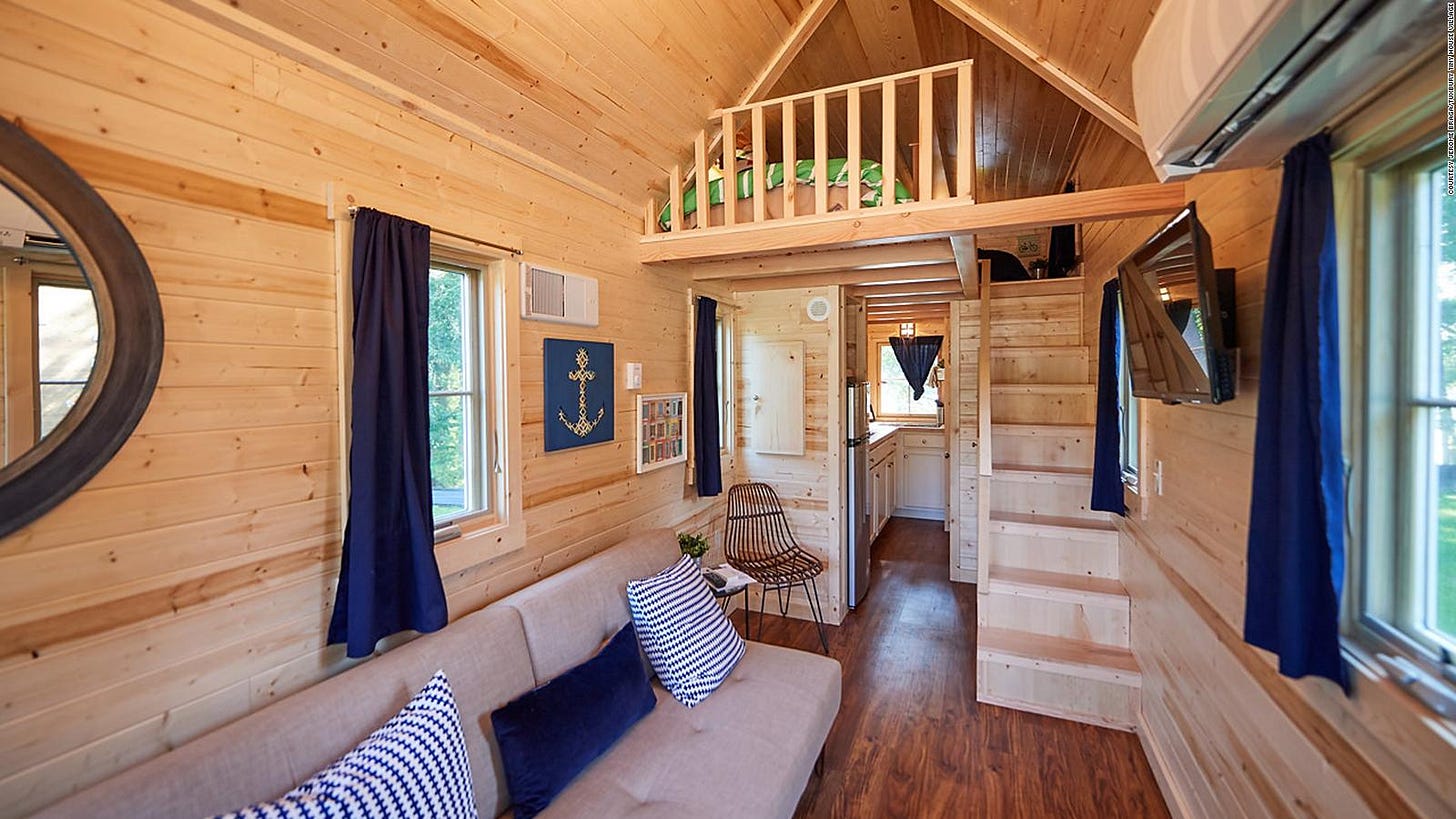 Tiny House Movement
Less is more? The Tiny House movement is a push for accessible, sustainable, and comfortable living. Most designs fit a living room, kitchen, bathroom, and bedroom: all comfortably sitting on a trailer track that allows it to be moved to various locations. Equipped with solar panels and rain collectors, some of these designs can be moved entirely off-grid.

Tiny houses offer a radical alternative of mobility and accessibly living rent-free. A great platform of minimalism to save money, live sustainably, and have more for experiences and their own ambitions.
Read More via 👉 Tiny House Nederland
Electricity Provider Grid+ is Live! (ether)
Grid+ is disrupting the energy market by using the ethereum blockchain, dai stablecoin, and in-home devices to monitor energy generation. As one of the leading blockchain energy projects, they have proudly announced their launch in Austin, Texas. If you'd like you participate in this energy revolution and live in live in either the Oncor or Centerpoint regions of Texas, you can sign up for Grid+ RIGHT NOW! Currently their launch product offers fixed-price post-pay plans (standard of the Texan energy market).
Read More via the ☀️ Grid+ blog announcement
Drone Delivery Challenges (interview)
Flytrex is a drone delivery company that has already operated pilots in Iceland, delivered toothpicks on demand in Israel, and now partnered with North Carolina's Department of Transportation in the USA. Their CEO Yariv Bash provides a 30 minute interview about the logistics of a drone delivery company.